Marian's Academic Program fosters the academic and social development of students. It challenges students to learn and apply traditional academic knowledge so they can develop critical thinking, problem solving, leadership, and life skills. Students are in school 10 hours a day from August until June, and participate in weekend and summer educational activities.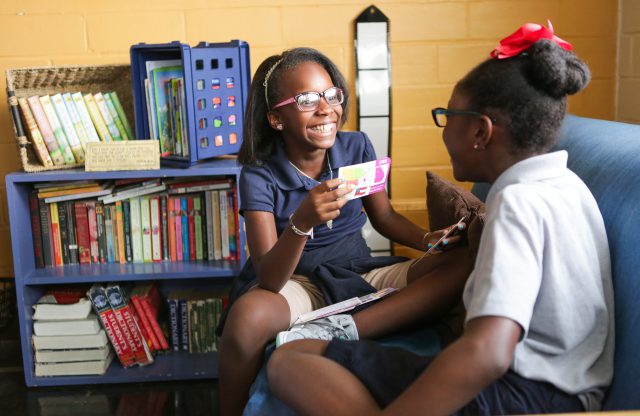 Marian's curriculum is designed to meet each student at her level and to take into account her strengths and challenges. As a result, students who often enter performing two or more years below grade level leave Marian on or above grade level, prepared to succeed in high-performing high schools. Marian fosters students' spiritual development with daily prayer, weekly chapel services, and religion classes. Marian also fosters moral, emotional, and physical development through counseling, wraparound services such as health screenings, and through the Enrichment Program.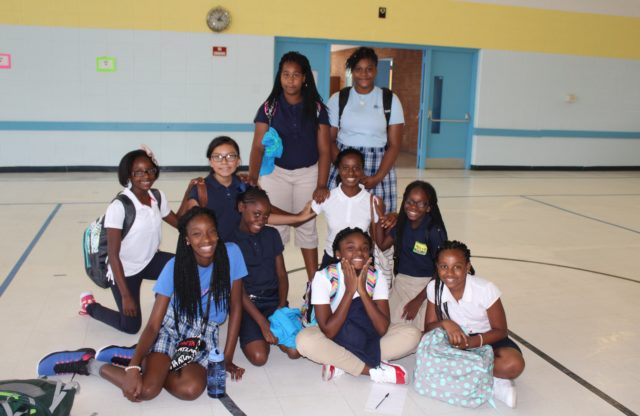 Academic Saturdays
Academic Saturdays are field trips or special events that relate to topics covered in the classroom and offer further opportunities for learning, empowerment, and skill building. Students have visited places like the Abraham Lincoln Presidential Library and Museum, the Challenger Learning Center, the Missouri Botanical Garden, the Saint Louis Art Museum, and the Saint Louis Zoo.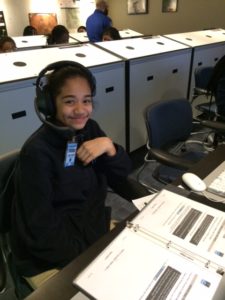 STEM Program
As part of the Academic Program, Marian focuses heavily on STEM education. In addition to science and math classes, all students are enrolled in STEM Lab and have the opportunity to participate in Culinary Arts, Mass Media Club, Robotics, and STEM Club during Enrichment. STEM education prepares students to be workforce ready critical thinkers and creative problem solvers with the skills to be highly employable. Learn more here.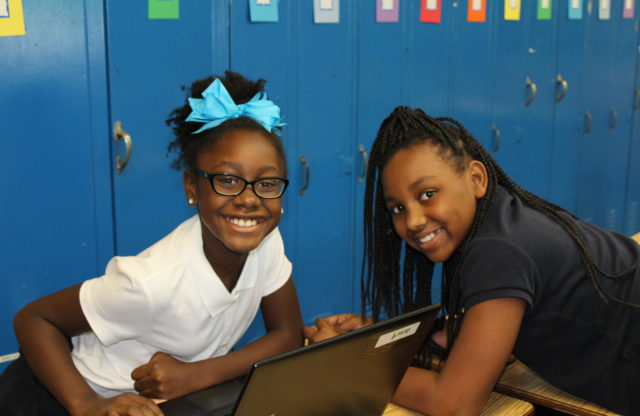 Our Grading Philosophy
Grades are a tool to communicate students' present level of content mastery and skills taught in the various subjects. Students' grades reflect their ability to produce evidence of material learned through various methods of assessment. Learning is a continuous process and grades are amendable to reflect students' growth. Failure is not an indicator of self-worth or intrinsic ability, but an indication that mastery has not yet been achieved.
Students' work habits and conduct are not directly reflected in content area grades. They do, however, greatly impact student learning and success and are, thus, given their own categories on report cards for each subject. Citizenship honors are based on conduct and work habits in all subject areas.