History
Founded by seven communities of Catholic sisters and several lay women in 1999, Marian Middle School is the only all-girls private middle school in the St. Louis community serving urban adolescent youth in a faith-based environment. As a NativityMiguel model school, Marian:
serves families from lower-income backgrounds,
provides holistic and faith-based education,
extends the school day and year,
partners with the family,
commits beyond graduation,
engages in a process of ongoing assessment, and
governs with strong leadership and effective practices.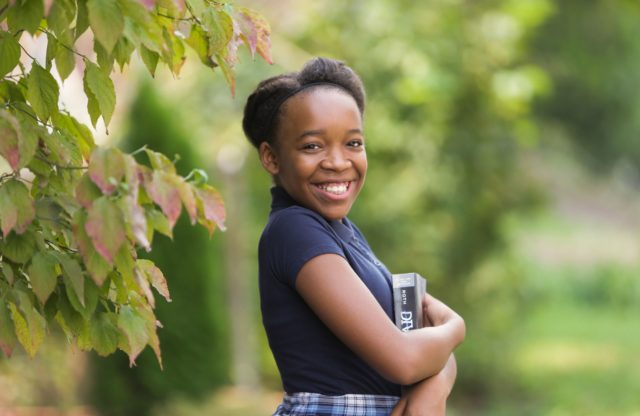 Mission
Marian Middle School, a Catholic school welcoming adolescent girls of all backgrounds, is committed to breaking the cycle of poverty through education. Marian fosters each student's spiritual, academic, social, moral, emotional, and physical development from middle school through post-secondary education as a foundation for career success.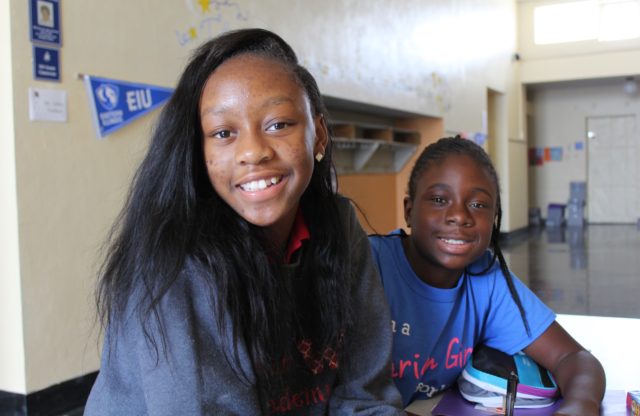 Vision
Marian Middle School is a leader in providing life-altering education. Marian Middle School graduates are accomplished young women equipped to make informed decisions and create enduring, positive change.

Guiding Values
Faith-Filled Life
While respecting the religious tradition and heritage of each of our students, Marian Middle School, founded on Christian values reflected in the Gospels, manifests those values in all our efforts and models what it means to live life grounded in living one's faith.
Quality Education
Marian Middle School's programs emphasize an academic foundation and offer a full range of educational opportunities to enable alumnae to choose a high school with a strong college preparatory program. Students learn communication, critical-thinking, problem solving, leadership, and life skills, and thereby develop a strong sense of self-worth and confidence in their ability to overcome personal obstacles.
Family and Community Spirit
Marian Middle School promotes family values and provides opportunities for each student to be a good family member as well as to reach out and serve the larger community in which her family resides.
Respect for the Uniqueness of the Individual
Marian Middle School fosters a genuine respect for all individuals and recognizes each person as an unrepeatable creation of our loving God with unique, valued qualities.
Service to Foster Justice, Peace, and Equality
Marian Middle School is grounded in respect for fair and just treatment of all and in building healthy relationships in a harmonious setting.
Read More About Our Programs
Founding Communities