—

2020 Capital Campaign

—
Transforming Lives,
Building for Our Future
Announcing Our 2020 Capital Campaign – Supporting Transformational Change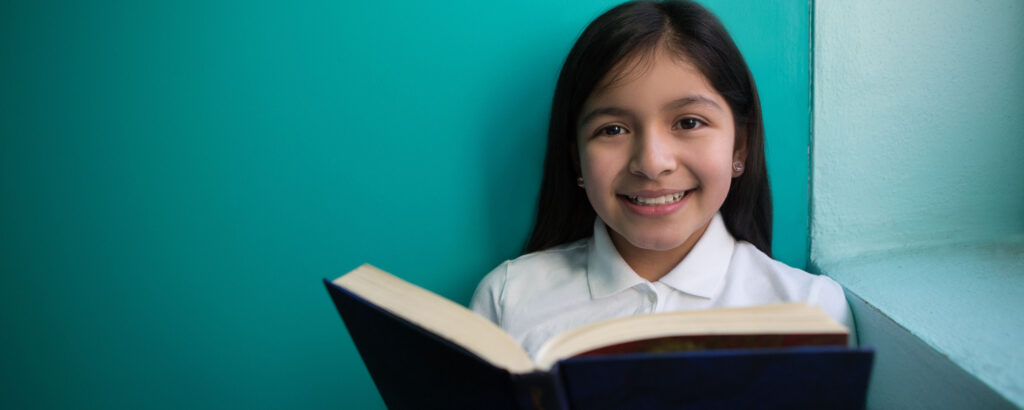 As we celebrate 20 years of Educating Girls for Life, we are excited for the future and proudly announce our $5 Million Capital Campaign – Transforming Lives, Building for Our Future. We have made a dramatic impact on Marian Girls with limited resources and outdated facilities in the past 20 years, and know that our campaign is the next step in realizing transformational change. Our two-pronged campaign will fund Capital Improvements and the increasing need for our Graduate Support Program.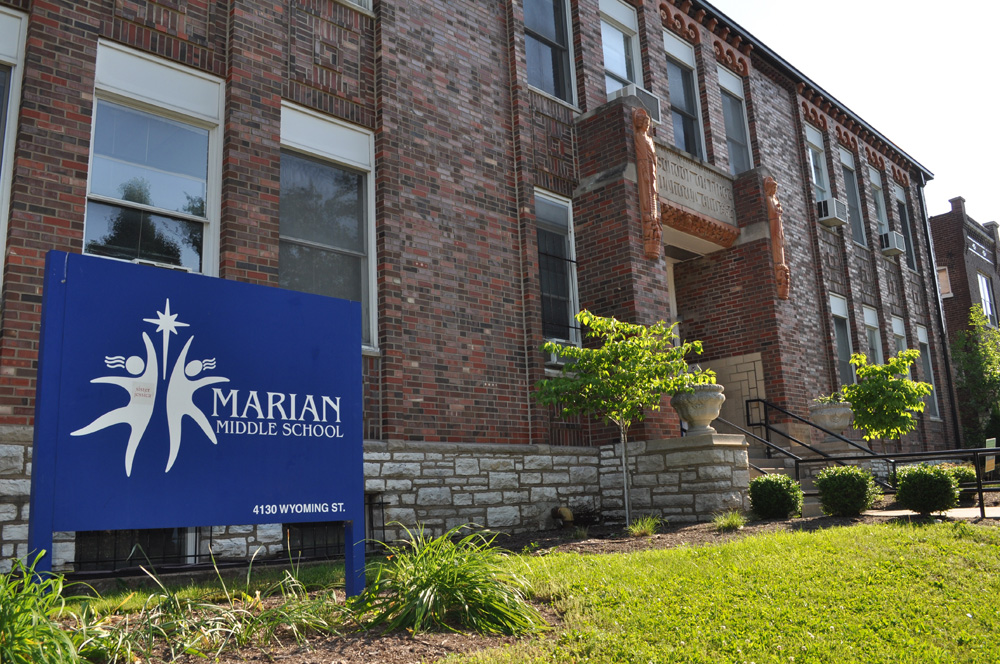 What it provides – Capital Improvements
Our three-story school building is 79 years old and the adjacent gymnasium (newly named the Performing Arts Center) is 55 years old. A recent facilities assessment revealed a number of improvements essential to the general maintenance and sustainability of our two buildings.
Infrastructure Needs
Classroom building
Upgrade restroom facilities, an elevator and a new wheelchair entrance to make the building ADA compliant
Install energy efficient classroom windows
Replace defective flat roofs
Repair defective steel lintels
Improve fire safety and compartmentation
Install energy efficient air conditioning and heating
Improve lighting and electrical system
Install new fire alarm, sprinklers and improved security systems
Enrichment building
Replace defective flat roofs and provision of safe rooftop access for maintenance
Refurbish and repair of all windows and doors
Repair concrete defects
Upgrade restroom facilities and installation of a lift, for ADA compliance
Replace life expired heating and cooling system
Install new fire alarm and improved security systems
Building Improvements
Increase storage throughout both buildings
Upgrade Wi-Fi service throughout the complex
Add aesthetic and design improvements throughout both buildings
Performing Arts Building
Construct a performing arts stage
Create an improved dance studio
Install a new wood floor in the sports hall
Improve shower and changing facilities
Design vocal and instrumental music spaces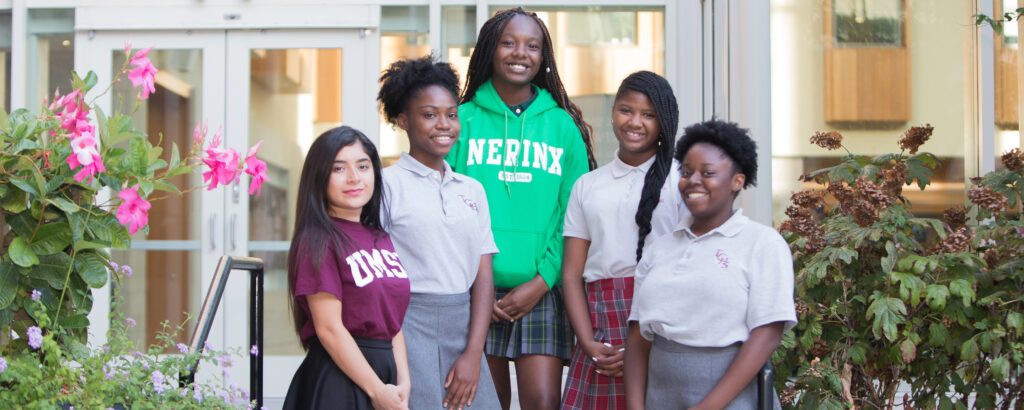 What it provides – Graduate Support
Marian's holistic approach to education is based on a foundation of providing a quality education steeped in faith, strong academics, enrichment, and long-term post-graduate support. From day one, Marian Girls are taught that professional development and workforce readiness is the guiding force to break the cycle of poverty.
Significant support for our Graduate Support Program is needed to ensure the long-term viability of this crucial Marian pillar. Funding is needed for:
Staff mentoring the increasing number of Marian alumnae throughout their high school and college years
Assisting with high school scholarships
ACT/SAT counseling
Assistance with FAFSA documentation
Connections to internships and career opportunities
Campaign Goals and What We've Accomplished:
Overall campaign goal — $5.0 Million

$3.0 Million to Capital Improvements
$2.0 Million to Graduate Support Program
Current raised to-date $4.1 Million

Primarily through individual donors and long-term advocates for Marian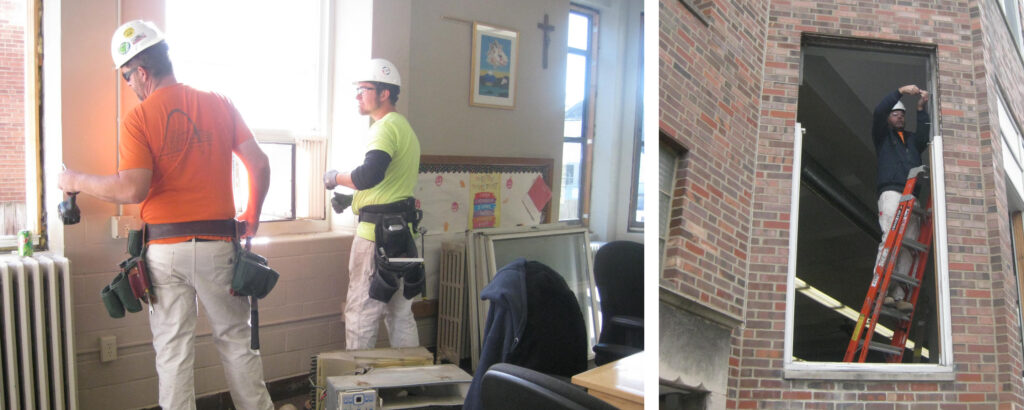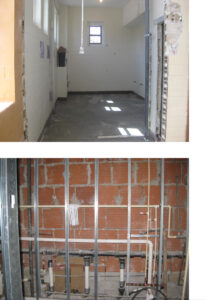 Phase I – Completed Improvements:
Installed new, energy efficient windows and lighting in the main school building
Completed window and door repairs in the Performing Arts Center
Provided ADA accessibility in main school building
Replaced the nearly 80-year-old boiler system with an energy-efficient HVAC system in main school building and Performing Arts Center
Installed our first ever wifi and hotspots in the Performing Arts Center
Phase II – Improvements in Progress:
Completing abatement in both buildings
Updating restrooms in main school building for ADA-compliance
Laying new flooring in the main school building and Performing Arts Center
Painting throughout both buildings to reflect the personality and spirit of Marian Girls
Building our first-ever recording studio and choir room, performing arts stage, and refurbished dance studio in the Performing Arts Center
Updating the fire safety equipment and installing a fire alert system throughout both buildings
Upgrading restroom facilities, adding a shower and locker room in the Performing Arts Center
Installing a new wood floor for the gym in the Performing Arts Center
Graduate Support Program Funding:
Our Graduate Support Program is a critical component of ensuring the long-term success of Marian Girls in their high school, college and career journeys to truly end the cycle of poverty for their families. The Capital Campaign provides much needed funding:
A $2 million reserve for graduate support ensures the long-term viability of the program
Funding reserves will support high school and college preparation and critical guidance for career success
Each year funding reserves will provide an annual $300,000 sustained disbursement to provide Marian alums the tools and they need to become strong independent women
The impact of the Graduate Support Program is evident as we look at the success of our students and what the funding has provided. Here's just a glimpse of the accomplishments of Marian Girls over the past year, much of it made possible through the Graduate Support Program.
68 current high school students
100% high school graduation rate in 2020
45 current college students
17 graduating high school students — attending 12 different colleges including; Maryville University, Missouri Science and Technology, Truman State University, Southeast Missouri State University, Webster University, Tennessee State University, Ranken Technical College, and Xavier University in Louisiana
14 Graduating 8th graders — attending 4 different academically rigorous high schools across the region including Bishop DuBourg, Incarnate Word Academy, Rosati-Kain High School, and Villa Duchesne
High school scholarships for 11 students totaling $75,800, plus $5,775 scholarships designated specifically for textbooks
How you can be part of the transformation:
Get involved today and together we can transform lives and continue to build bright futures for the girls of Marian Middle School.

Every gift is truly meaningful! Choose to make an online one-time gift, as well as monthly recurring gifts, gifts of stock or from Donor Advised Funds. Learn more.