Girls in STEM: The Clavius Project Jamboree
– At Marian, we're proud that STEM education is a part of our culture. For six years, our robotics team has competed in the local robotics competition, the Clavius Project Jamboree.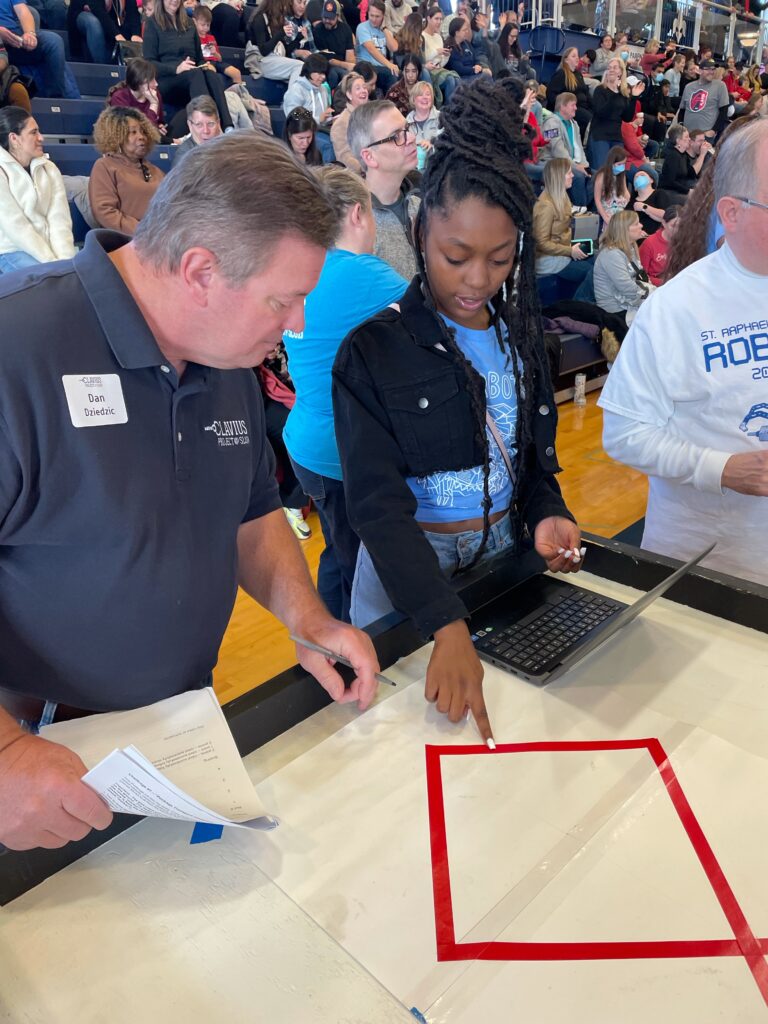 In January, Marian Girls reached another record award! We're excited to announce that in 2023, Marian has again achieved Platinum Level, the highest level of performance. Marian's Tigerbots are the most decorated team, winning platinum banners for five consecutive years.
Nearly 500 students from 35 schools in the metro and surrounding areas competed. Among them, Marian's team was the ONLY all-girls team! 
Katie Rodas-Santizo, an eighth grader, along with Interim Principal, Sierhah Price, and Coach Mark Viox, spoke on air at St. Louis Public Radio about her love for learning robotics.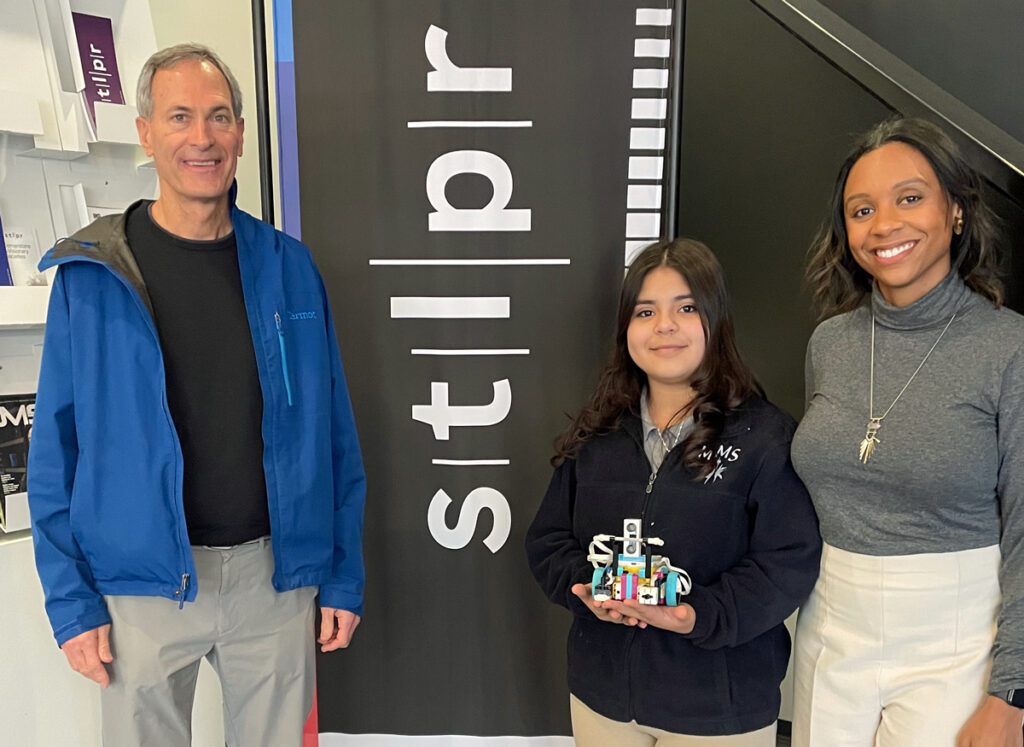 In case you missed it, enjoy these pieces on KWMU, KMOX, KMOV, and FOX 2 featuring our exceptional students. Special thanks to Coach Mark Viox and Science Teacher Victoria Nickerson for helping our girls shine bright.
Marian Girls are our next generation of innovators and radiant leaders!